Sanmagi-yetgil
홈
Tourism destination
Sanmagi-yetgil
미리보기 문서로 변환중입니다.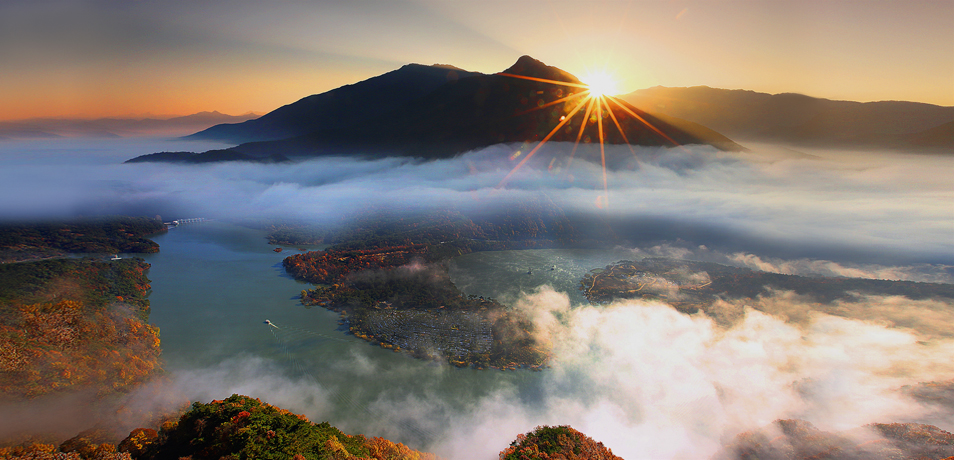 Location : 88 Sanmagi-yetgil Chilseong-myeon Goesan-gun Chungbuk
Category : Recommended site
Sanmagi-yetgil is a 5km road that extends from Sao-rang-maeul village (Oe-sa-ri, Chilseong-myeon, Goesan-gun, Chungbuk) to Sanmagi village in the mountains. It is a stroll path restored to resemble the traditional mountain road with a picturesque landscape. The landscaping was done using environmentally friendly techniques using wooden decks, thus minimizing environmental damage and revealing the natural beauty of the place. The beautiful mountains, water and forest along Sanmagi-yetgil is considered the best of Goesan.
Goesan dam, which was constructed in 1957 using original technology of Korea, is the pride of the city. The environment surrounding the dam keeps the natural ecological system pure and undamaged, which makes it even more special. Also, Sanmagi-yetgil created around the Goesan dam using environmentally friendly technology goes well with the Goesan dam lake, showing a unique Korean aesthetic values, attracting all visitors who visit Sanmagi-yetgil.
Goesan's other pride is its refreshing air, clean water and the valleys with thick green forests that you can see everywhere. They are the trademark of the environmentally friendly Goesan, the ultimate harmony and beauty of nature and the best there is, which is attested by everyone who visits Goesan. Then, there is Sanmagi-yetgil, one more jewel added to the treasure chest of Goesan.
Take a walk through the road enjoying the fresh mountain air scented with green grass and the cool breeze coming from the river. You will enjoy the best of what nature can offer. If you are a love bird, the road will offer you a great dating course for intimacy. If you come with family and friends, you will feel more connected to one another as you walk together.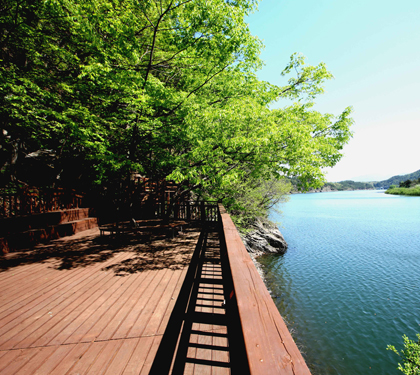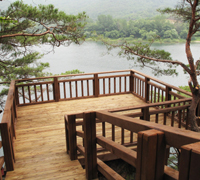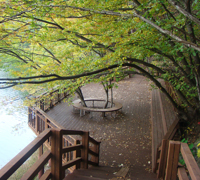 Traffic information
Jeungpyeong IC : Goesan (20 min) → Chilseong office (10 min) → Goesan dam, Chilseong-myeon Oe-sa0ri (5 min)
Goesan IC / Yeonpung IC : Chilseong office (20 min) → Goesan dam, Chilseong-myeon Oe-sa-ri (5 min)