Sanmagi market
홈
Tourism destination
Sanmagi market
미리보기 문서로 변환중입니다.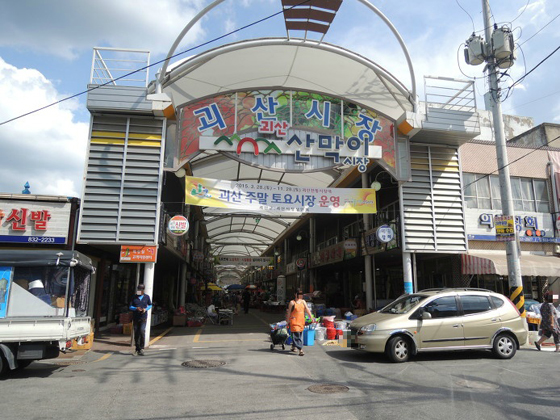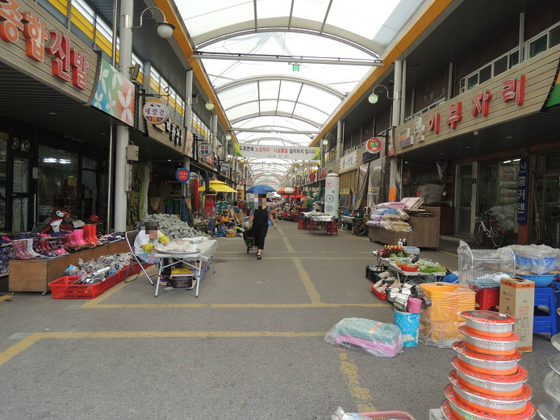 Location : 8-8 Eupnae-ro 15-gil Goesan-eup Goesan-gun Chungcheongbuk-do
Category : Recommended site
The largest market of red peppers in the country! It is a medium sized market with more than 200 stores that opened in 1970. The stores are scattered all over the place.
The original name was Goesan Market, but it was renamed to Sanmagi market as it was selected as a place for cultural tourism in 2013. Although the market appears simple, it becomes a very lively place during the oiljang market, apart from the permanent market, that is held every 5 days (3rd, 8th, 13th, 18th, 23rd, 28th of the emonth), when agricultural produce, wild vegetables and peppers that have been brought in from neighboring farming and mountain villages are traded.
The place became a favorite tourist destination when the pepper market, the area's specialty product raised by more than 60% of all farmers at Goesan, was formed.
Goesan is the main producer of pepper in the country and received the quality grand prize at Chungcheongbuk-do agricultural produces fair for 10 consecutive years since 1994. Goesan's pepper also won a grand prize at a national agricultural produces fair in 2001.
Visitors who visit Goesan are intoxicated with the scent of spicy peppers and are bound to return, like the way they do for Sanmagi-yetgil nearby.
How to visit us
Address : 8-8 Eupnae-ro 15-gil Goesan-eup Goesan-gun Chungcheongbk-do
Business Hours : 07:00 ~ 19:00
Phone : +82-43-832-0250
By car

Jungbu Highway Eumseong IC → Eumseong-eup → Goesan direction → Goesan-eup → Goesan market (arrive)

Guide to public transportation across the area

Seoul → Goesan intercity bus

Guide to public transportation within the area

Goesan intercity bus terminal → 10 mintes by walk