Wooam Song Siyeol site
홈
Tourism destination
Wooam Song Siyeol site
미리보기 문서로 변환중입니다.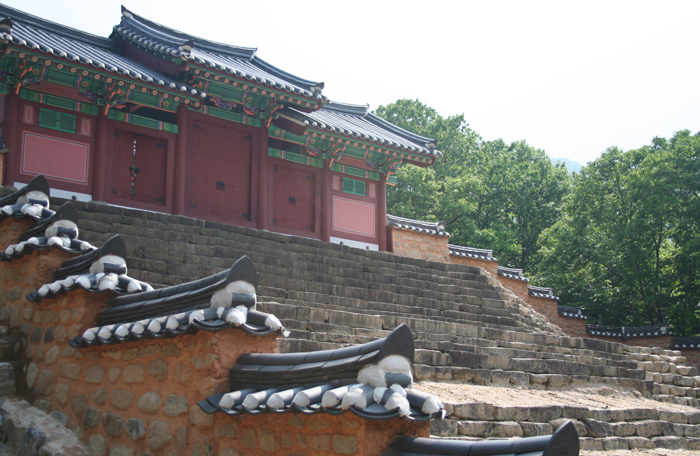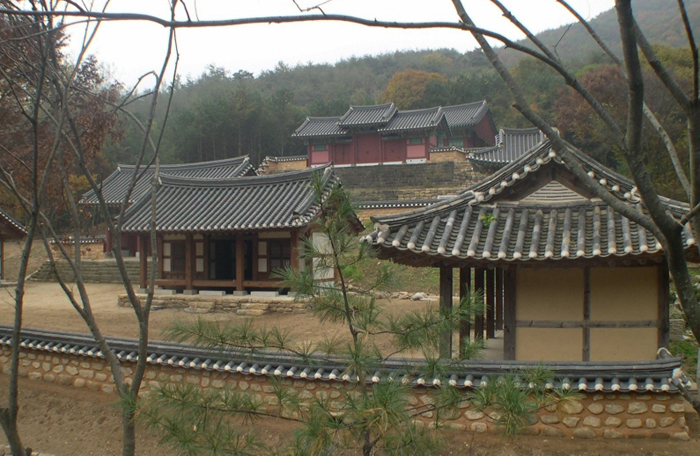 Location : 188 Hwayangdong-gil Cheongcheon-myeon Goesan-gun Chungbuk (Hwayangli)
Category : Recommended site
The historical sites related to Cheongcheon Woo-am Song Si-yeol are in Hwayang-Seowon (school) and Mandong-myoteo (tomb) site in Hwayangdong-gyegok valley as well as Am-seojae, Eupgung-am, Aegak-seojeok, myoso (tombs) and sindobi (monuments).
Hwayang-seowon is a place where Woo-am Song Si-yeol took refuge. Scholars used to congregate in this place during the Joseon dynasty. Mandong-myo tomb is a shrine that has the spirit table of Sinjong and Uijong, both the emperors of the Chinese Ming dynasty, who sent an army to Joseon during the Invasion of Japan. Since being designated as national treasure (historical site) in 1999, 8 buildings were repaired and restored from 2002~2004.
Am-seojae is known as a place in Hwayang-dong where Song Si-yeol stayed in his old days and taught students. Eupgung-am is known as a place where he came to weep after King Hyojong died and his plan for the northern invasion was frustrated.
In addition, there are many historical sites in Hwayangdong such as Chunghyo-jeolui (忠孝節義) and Beerye-budong (非禮不動), which vividly shows Song Si-yeol's patriotic ambitions for northern conquest and national pride as well as the tragedy of being destroyed by the Japanese imperialists for being the center of Joseon confucianism.