Goesan Pepper
홈
Industry & Economy
Agricultural produces and speicalty product
Goesan Pepper
미리보기 문서로 변환중입니다.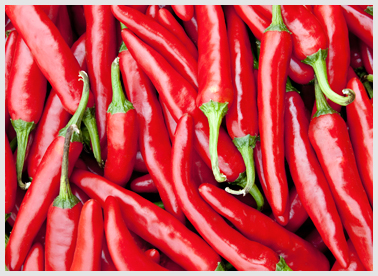 Goesan Pepper
Goesan produces peppers with a unique taste and flavor with bright colors, thanks to its 250m high mountainous area, which produces a huge temperature difference between day time and night time, along with the clean natural environment.
Goesan is located at the center of the country and has good people and an excellent natural environment and beautiful landscape. Many great people came from Goesan throughout history and is now a famous tourist destination.
75% of the land in Goesan is forest and many crops are grown. Among the agricultural produce, Goesan's peppers and daehak corn are mostly widely grown.
Peppers grow everywhere in the country, but the temperature and humidity are crucial in order to produce peppers with great flavor and taste. Soil also must contain high water in order to produce the best quality peppers.