Hong Beom-sik Goetaek (Old House)
홈
Tourism destination
Hong Beom-sik Goetaek (Old House)
미리보기 문서로 변환중입니다.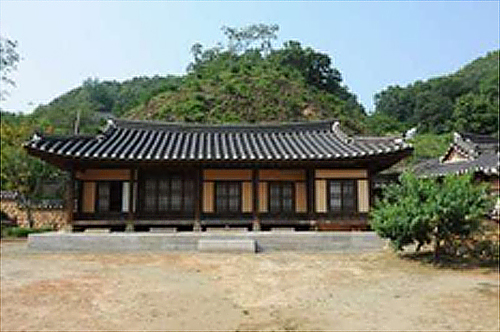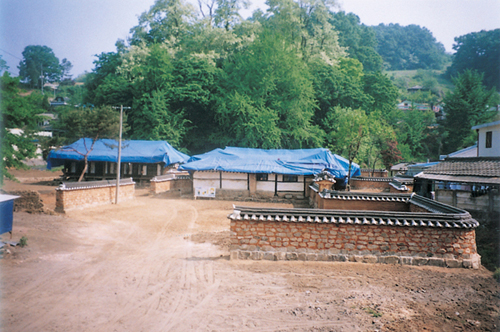 Location : 16 Imggeokjeong-ro Goesan-eup Goesan-gun Chungbuk
Category : Recommended site
Chungcheonbuk-do folk resources – What is Homg Beom-sik Gotaek?
The house was known to have been built in 1730. It is an old house that shows the characteristics of the yangban family in the middle region during the late Joseon dynasty. It is the house of Ilwan Hong Beom-sik, an anti-Japanese patriot who committed suicide after Gyeongsul-gukchi (庚戌國恥), the annexation of Korea to Japan. It is also a historical site where Goesan March 1st Manse demonstration was prepared.
The building had anchae in the east and sarang-chae in the west with a jungmun (middle door) in between. In front of the sarang-chae was haengrang-chae. Today, hangrang-chae has been removed and only Ilgak-mun is left. There were probably more buildings.
The anchae was in ㄷ shape. At the center was a big daecheong, and on the left and right side were 3-an rooms and kitchens. On the right side was 3-kan maru (floor) and the west was 2-kan toet-maru. There are 2-kan byeol-chae, which seems to have been made in the later period.
Sarang-chae has a 一 shape. In the northeast was a 1-kan room in front of the kitchen. On the side was a 3-kan room, daecheong and a 1-kan room arranged in a single row. In the front was the maru (floor)