Kim Simin's Chungminsa
홈
Tourism destination
Kim Simin's Chungminsa
미리보기 문서로 변환중입니다.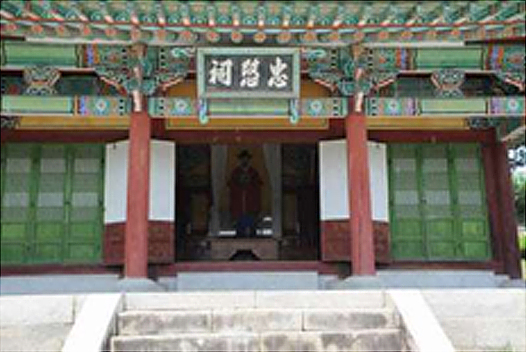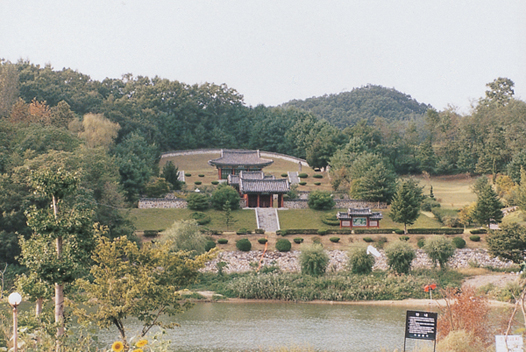 Location : 46 Chungminsagil Goesan-eup Goesan-gun Chungbuk (Neungchonri, Chungminsa)
Category : Recommended site
This building is dedicated to Chungmugong Kim Simin, the chief general of Jijudaecheop, and Munsukgong Kim Jaegap.
Kim Simin (1554-1592, Ja: Myeon-oh, Bongwan: Andong) passed the military civil examination in the 11thyear of King Seonjo's reign (1578) and was appointed Jinju-pangwan (magistrate) in 1591 (King Seonjo, 24). During the Invasion of Japan, he was Jinju-moksa (magistrate). He defeated his enemies in Sacheon, Goseong and Jinhae, for which he was later promoted to Youngnam-woodo-byeongma-jeoldosa. He died in battle during the Jinjuseong Battle. For his valor during war, he was promoted to Seonmugongsin in 1604 (King Seonjo 37) and then Youngeuijeong (prime minister).
Kim Jae-gap's (1525-1592, Ja: Suncho, Ho: Uijae, Bongwan: Andong). He passed the civil examination in 1553 (King Myeongjong 8) and became Chungcheongdo-Gwanchalsa in 1581 (King Seonjo 14). He was the Wonju-moksa (magistarte) when the Invasion of Japan broke out. He led a resistant army and died in battle. His son Kim Sibaek and wife Ms. Lee also followed her husband and committed suicide when the battle was lost. Kim Jae-gap was later promoted to Youngeuijeong (prime minister)
Kim Simin was originally dedicated to a shrine in Chungryeolsa in Jinju, but the shrine was removed n 1866 (King Gojong 3). The shrine was moved to Chungyeolsa and merged with the shrine of Kim Jae-gap. In 1976, the tomb was moved to its current location and Chungminsa was built